Historic Aberdeen Gardens – Virginia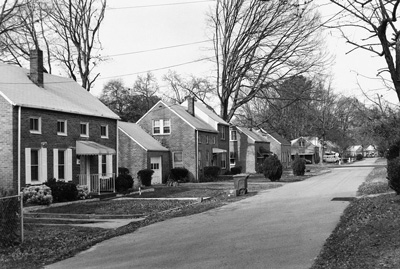 AAHPF makes every effort to enhance public awareness of African American historic and endangered sites in many ways. The Foundation nominated the Historic Aberdeen Gardens for the Preservation Alliance of Virginia Award in 1995.
In November 1995, Aberdeen Gardens Historic & Civic Association received one of six awards from the Preservation Alliance of Virginia for its preservation efforts. Over thirty proposals had been submitted for this prestigious award.
Historic Aberdeen Gardens was the only New Deal resettlement community designed and built by and for African Americans in the 1930's in Hampton Virginia. It was the aim of the Franklin Delano Roosevelt administration to develop at least ten percent of these resettlements for African Americans, many of whom were living in poverty before the Depression era.
Historic Aberdeen Gardens was intended to be the model for other resettlement communities of low-income, rural and urban black families. In addition to the uniqueness of being the first black community development in the United States, the planning and design of Historic Aberdeen Gardens were unique as well. Noted Washington architect Hilyard R. Robinson was appointed to design the project. The Historic Aberdeen Gardens, now a historic district, consists of 158 single-family homes that still exist today.