Historic Schools
Franklin Street School – Cape May, New Jersey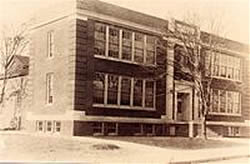 In 1995, the African American Heritage Preservation Foundation was part of the Advisory Council to a historic preservation project in Cape May, New Jersey. The Center for Community Arts, Inc. announced that the New Jersey Department of Environmental Protection Historic Preservation Office confirmed that the Franklin Street School in Cape May is a contributing element of the New Jersey and National Register-listed Cape May Historic District. In issuing their "certification of eligibility," the state has recognized the school's local significance in African American History.
A 2006 Update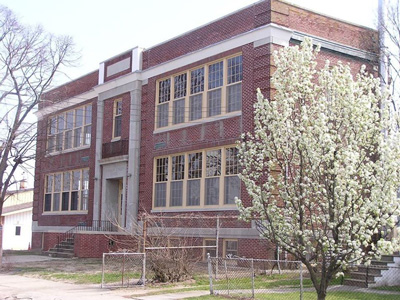 In March 2006, three contractors, pre-certified by the New Jersey Historic Trust, did a walk-through of Franklin Street School with CCA Architect, Michael Calafati, of Historic Building Architects, a Trenton firm that specializes in historic preservation.
This past summer, a $90,000 federal grant for the Franklin Street School had been received by Frank A. LoBiondo. This grant brought funding for the next phase of renovations to $300,000, allowing the Center for Community Arts to repair and replace the building's windows, and make structural steel, masonry and brick repairs.
The next step in the Franklin Street School's restoration will be the installation of the new electrical and mechanical systems.
A 2020 Update
News Release Date: April 6, 2020

WASHINGTON – The National Park Service (NPS) today announced $14 million in African American Civil Rights Historic Preservation Fund grants to fund 51 projects across 20 states and the District of Columbia that will preserve sites and history related to the African American struggle for equality in the 20th century.
Rehabilitation of the Franklin Street School receives $500,000.