Our Board of Directors

E. Renée Ingram, (President & Founder), has been an independent business consultant for nonprofit organizations and emerging small businesses within the Washington Metropolitan area with emphasis on financial management. Ms. Ingram is also the former vice president and treasurer for the Corporation for Public Broadcasting (CPB), where she worked for more than ten years. CPB is a private, non-profit organization whose mission is to facilitate the development and assurance of universal access to non-commercial high-quality programming and telecommunications services.
Ms. Ingram currently serves on the Board of Trustees for Preservation Virginia and has served on the Board of Trustees and as an Advisor representing Washington, DC for the National Trust for Historic Preservation, the Preservation Alliance of Virginia and The Robert and Mary Church Terrell House and LeDroit Park Museum and Cultural Center as well as the Board of Directors for the National Historic Landmark Stewards Association, the Afro-American Historical and Genealogical Society and the DC Preservation League. Ms. Ingram is a Life Member of the Association of Black Women Historians and the Afro-American Historical and Genealogical Society.
Ms. Ingram has served as a jurist for projects at the National Endowment for the Arts for Historic Preservation and Cultural Heritage and for the American Academy in Rome in Historic Preservation for Rome Prize Fellowships.
Ms. Ingram received Bachelor of Science degrees in Business Management and Human Resources Management from Northeastern University and holds an MBA degree in Finance from the University of Denver.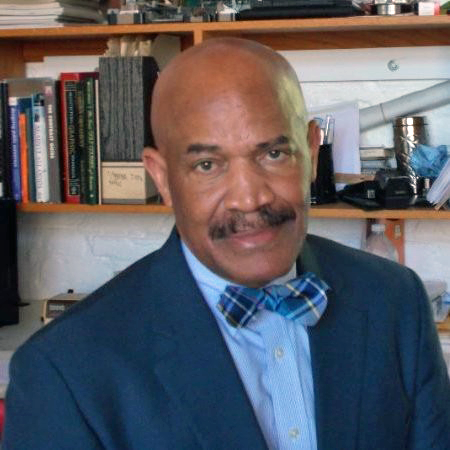 Tyrone B. Bradley, AIA, NCARB, NOMA, (Treasurer), currently serves as President and COO
of Bradley/Parker & Associates (BPA). Mr. Bradley joined BPA in 1982 and was elevated to principal and
partner in 1993.
He has over 38 years in the architecture industry. Mr. Bradley attended Southern University's School of
Architecture, in Baton Rouge, Louisiana. Upon graduation, Mr. Bradley spent two years in the U.S. Army
and served as an illustrator on the staff of the Assistant Vice Chief of Staff for the Pentagon. After
completing his military service, he continued his pursuit of a career in architecture.
BPA has become very efficient in implementing successful designs in remote locations having completed
over 600 projects for the U.S. Department of State's Bureau of Overseas Buildings Operations (OBO) and other U.S. Government agencies. Included in those projects are buildings of historic significance, such as the U.S. embassies in Tirana, Albania; Vienna, Austria; Paris, France; Budapest, Hungary; and Rome, Italy.

Edward D. Dunson, Jr., AIA,
(Secretary), is an Associate Professor of Architecture at the Howard University School of Architecture and Design, a position he has held since 1989. He was the Chairman of the Howard University Department of Architecture from 2007-2017.
Mr. Dunson is a licensed architect and design consultant with over 40 years of experience in architecture and architecture education. He is a member of the National Organization of Minority Architects and the American Institute of Architects. Mr. Dunson previously served on the District of Columbia Historic Preservation Review Board from 1992 to 2001. Mr. Dunson is a member of the Board of Directors for IDEA Charter School, Washington, DC, and an Architectural Advisory Committee Member of the Board of Trustees for the President John Quincy Adams Memorial Foundation, Washington, DC.
Mr. Dunson is the architectural designer of the African American Civil War Memorial - US Colored Troops in Washington, DC.
Mr. Dunson is also a former Member of the Commission of Fine Arts, appointed by President Barack Obama.
Mr. Dunson received a Bachelor of Architecture degree from Howard University and a Master of Science degree in Architecture and Urban Design from Columbia University.